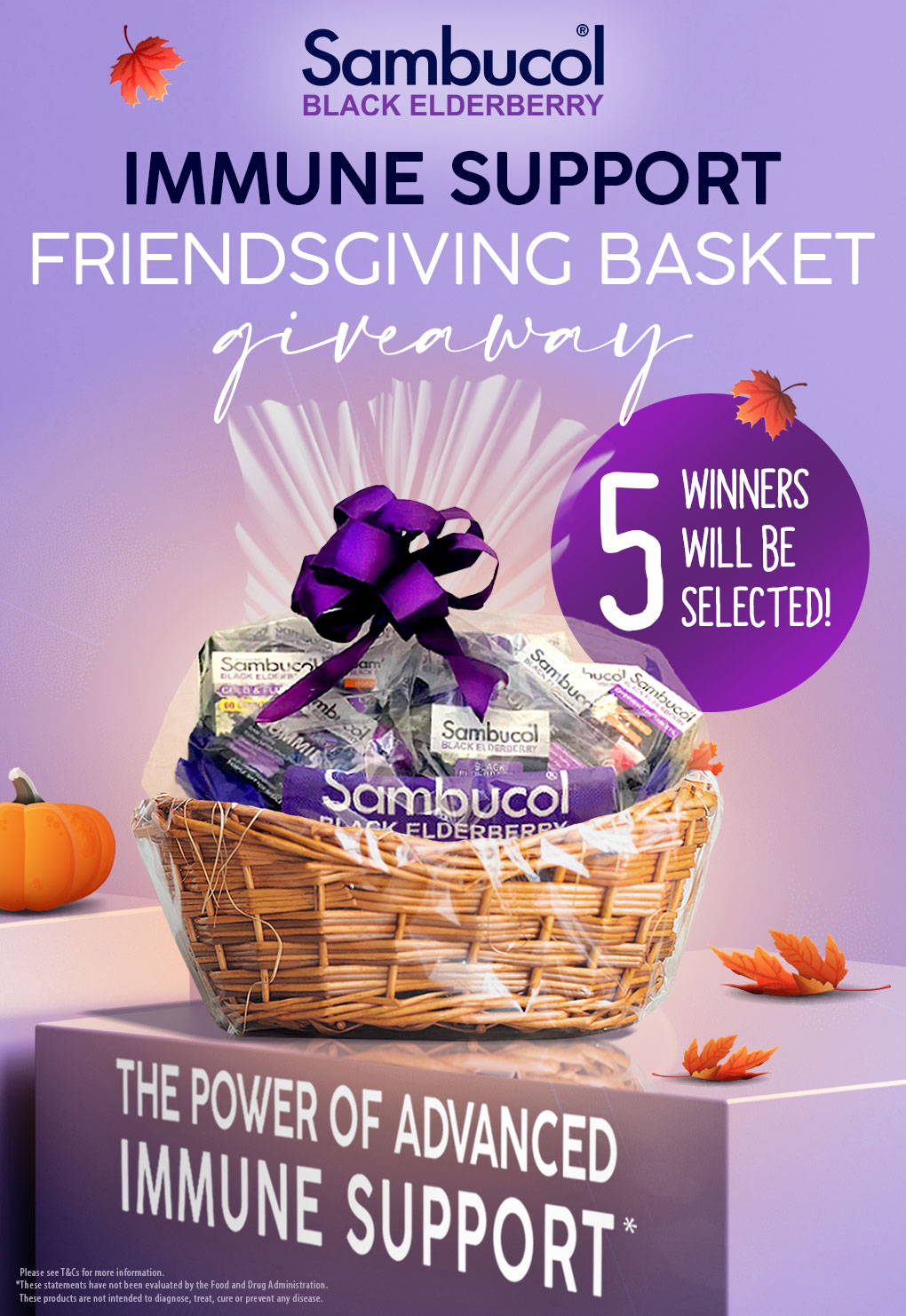 Celebrate Friendsgiving with a Sambucol Gift Basket
Enter for your chance to win an Immune Support Gift Basket filled with over $150 worth of Sambucol products and swag! 5 winners will be selected.
Friendsgiving is all about celebrating the season of giving with your closest friends. Our immune support gift basket is perfect for sharing the immune support you and your loved ones need this year.* 💜
Enter below by November 30, 2022:
If you cannot view the signup form, please check that your ad blocker software is turned off, then refresh the page.